When Boisar police stormed into Farida Bharti's house to bust a prostitution ring, they never imagined what kinds of skeletons would come tumbling out of her closet, or rather, her water closet (WC). After rescuing four women from the sex racket, the police conducted a second raid at the house and were shocked to find the skeleton of Farida's husband in the septic tank, 13 years after she killed and buried him there.
The cops conducted the first raid on Monday, after receiving information that Farida, 43, was running a brothel at her home in Gandhipada. The police rescued four women and arrested Farida and a customer. "On Tuesday night, we have received information that Farida is not only involved in the sex racket, but she had also killed several people, including her husband," said Senior Inspector Kiran Kabadi from Boisar police station.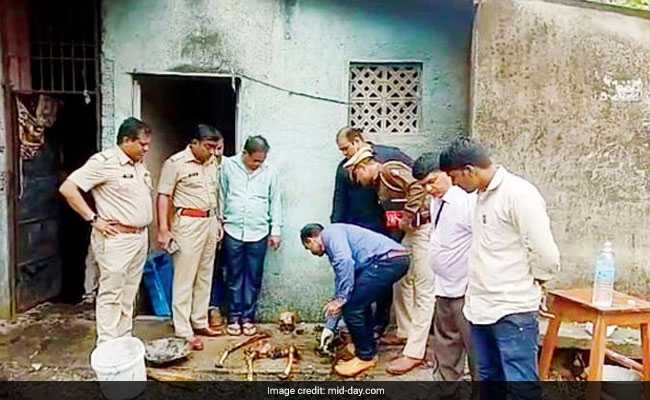 During the interrogation, she confessed to killing her husband, Sahdev, 30. She told the cops that she had killed him 13 years ago and had buried his body in the septic tank under the bathroom. "After taking permission from seniors, we dug out the body on Wednesday. Farida further revealed that she killed Sahdev by hitting him on the head while he was asleep. The reason behind the murder is not clear yet. Our investigations are on," Kabadi added.