Donald Trump: Coming down intensely on Pakistan, US President Donald Trump on Monday said that America received just lies and duplicity from Islamabad as an end-result of billions in help.
"The United States has absurdly given Pakistan more than 33 billion dollars in help in the course of the most recent 15 years, and they have given us only lies and misdirection, thinking about our pioneers as morons. They give the place of refuge to the fear mongers we chase in Afghanistan, with little help. No more," Trump tweeted.
On August 22, 2017, as well, while uncovering the hotly anticipated methodology for Afghanistan, Trump had hit out at Pakistan for protecting fear mongers. Washington will never again endure Pakistan and Taliban for offering insurance to radicals, he had said.
Blaming Pakistan for offering the place of refuge to `agents of chaos`, Trump had said that the nation "has much to lose by proceeding to harbor lawbreakers and fear mongers." "Pakistan has much to pick up from banding together with our exertion in Afghanistan," he had included.
The US President had again singled out Pakistan for feedback when he had reported his national security methodology in December 2017. "We make huge installments consistently to Pakistan. They need to help," he had said.
VP Mike Pence had likewise fortified that message in a visit to Afghanistan just before Christmas in 2017, disclosing to American troops that "President Trump has put Pakistan on taking note".
Last week, The New York Times reported that the Trump administration was seriously weighing whether to withhold $255 million in already delayed aid to Islamabad over its failure to better crack down on terror groups in Pakistan, news agency AFP reported.
US-Pakistani ties have taken a nosedive under Donald Trump, who in August declared that "Pakistan often gives safe haven to agents of chaos, violence, and terror."
In December, Donald Trump had already hinted that he may cut off the aid for good. "We make massive payments every year to Pakistan. They have to help," he said in unveiling his national security strategy.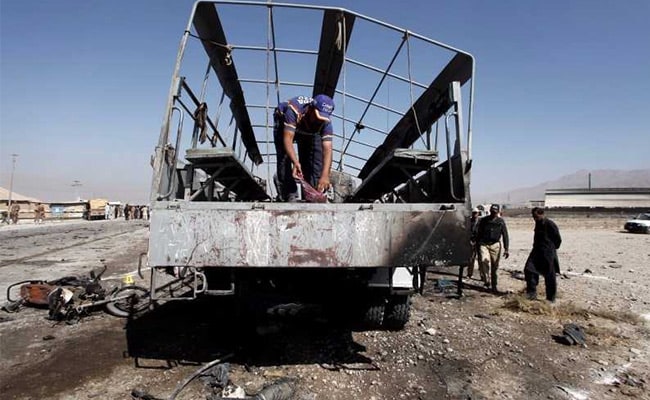 And last week, Vice President Mike Pence told American troops during a visit to Afghanistan: "President Trump has put Pakistan on notice."
In August last year, the US had warned an angry Pakistan that it could lose its status as a privileged military ally if it continues giving safe haven to Afghan terrorist groups. One day after President Donald Trump unveiled a new strategy to force the Taliban to negotiate a political settlement with the Kabul government, his top diplomat upped the heat on Islamabad.
Donald Trump had warned that Pakistan's support for the Afghan Taliban and the Haqqani terrorist network would have consequences, and Secretary of State Rex Tillerson had spelled these out.
"We have some leverage," Mr. Tillerson had told reporters, as he fleshed out Donald Trump's speech, "in terms of aid, their status as a non-NATO alliance partner — all of that can be put on the table."
As one of 16 "Non-NATO Major Allies," Pakistan benefits from billions of dollars in aid and has access to some advanced US military technology banned from other countries.
In 2017, the US already withheld $350 million in military funding over concerns Pakistan is not doing enough to fight terror, but the alliance itself was not in question.